Uncategorized
Scaling Up in the Attention Economy: Unbabel's Matthew Carrozo on PR, Lisbon Life and Office Dogs
Article by:Ryan Seller

This week we welcomed Matthew Carrozo to the CommsCo offices, as he traded in laid-back Lisbon for bustling London. Head of Communications at Unbabel, the translation-as-a-service AI scaleup that's breaking down language barriers around the world, Matt chatted to the CommsCo blog team about the differences between Portugal and the UK, how to forge a successful agency relationship, and of course, his dog Moses.
In the UK there's been this idea that if you speak English, German and Mandarin you'll be able to do business anywhere in the world. Do you agree?
English may well be the lingua franca in boardrooms across the world, but it's very easy to fall into the fallacy that everyone speaks English – maybe the small group of people running these companies do, but not the millions or billions of people around the world who consume their services. And even if you do speak English to a good degree, people predominantly shop, browse and interact in their own language online; they'll only go to a non-native language if they have to. It's so important for businesses to make themselves available in a multilingual sense. It's a surprisingly overlooked long-tail for any business with some international scale.
How many languages does Unbabel cover?
Officially it's 28, and the dozens of language pairings between, but not many customers are speaking very rare, out of date, semi-dead languages. We cover 9/10 languages that are being used globally right now in a big-business context, and we are able to spin up other language pairs as required for our enterprise customers in a matter of days or weeks.
What role does PR play in scaling startups like Unbabel? How important do you think it is?
More so than ever, it's an attention economy, a communicative economy that we all live in. I fundamentally believe that if you're doing something really important, or interesting, or profound or different, and people don't know about it, then you might as well not be doing it at all. Modern comms is a bit, "pic or it didn't happen." In my mind, not telling the world what you're doing is the same as not doing it. Leave the stealth mode for military manufacturers. In business, I think you have to be connected to your space, your role in it and how to communicate that. PR done well helps you understand your place in the world, and how you can stand out, elevate and grow from there. Because otherwise you're just going to be that crazy guy in a shed that doesn't matter.
What's the ideal relationship in your mind between company and PR agency?
From the beginning, you need to have a shared definition of success, you need to understand what that looks like, what that doesn't look like. You need to understand who you are as people. I think an agency relationship, or any relationship, needs to be based on trust and built on a shared sense of vulnerability. This idea that 'I don't have all the answers, sometimes I'm going to make mistakes' is hugely important, but that's also assuming that you are working with incredibly intelligent and well connected people. I think if you have that kind of open communication, and you can be open and honest with each other, then you can build great things.
Key bit of advice for comms professionals?
Obviously, having the skills, being able to do the writing, spotting opportunities and making media connections, but this is all 'table stakes'. Make it work by open, consistent communication, and being pretty organised. That doesn't mean having some sort of crazy dashboard excel spreadsheet or overwhelming project management software that nobody ever looks at or is incapable of dealing with the fast-moving, sometimes very reactive nature of this line of work. It's keeping the lines of communication open, keeping momentum going, and not being afraid to course-correct along the way. Again, assuming that you are working with brilliant, talented folks, three things are essential for me for any professional – being self-aware, having a wicked sense of humour and paying it forward wherever possible. We should know and be enjoying ourselves, and giving back wherever possible. Good things come your way when you're not an asshole.
Office dogs; how important are they?
Very! I bring Moses to work most days. I could quote the fact that there are studies about the fact that when there are dogs running around, this just boosts your serotonin levels and lowers blood pressure, but if you know that, you know that.
In England the tea round is king – what's the situation in Portugal?
I think Nestle's stock price is directly affiliated with the amount of Nespresso capsules that are consumed in our four Lisbon offices now. I like a long espresso. In the evenings, after work, it's definitely what we call an 'imperial'. An imperial is a half pint of beer, nobody ever gets a pint – it's too hot and we don't have to finish up by 11pm so we can pace ourselves.
Last thing – your top piece of advice for tourists to Lisbon?
I love going on long walks up, down and across the city listening to music and snapping pics for my Instagram. The light is like nowhere else, a combination of seemingly year-round sunshine, a large reflective river bay, terracotta roof tiles, and the omnipresent limestone cobblestones. Also, electric scooter rentals just recently launched and it's a real joy zipping round on one at 15mph, especially if you're like me and never got round to getting a driving license. I'm consistently surprised that for a city so small, I'm always finding something new in it. On a weekend night you'll find me on Rua Barroca in Bairro Alto between Purex, Maria Caxuxa and ZDB bars before heading to Lux for some clubbing until the sun comes up.
Back to blog

Big Data, small company? 3 ways to steal media mindshare
Article by:Jennifer Reid

'Millennial' motivations are nothing new: ditching labels at the Zebra Project
Article by:Ryan Seller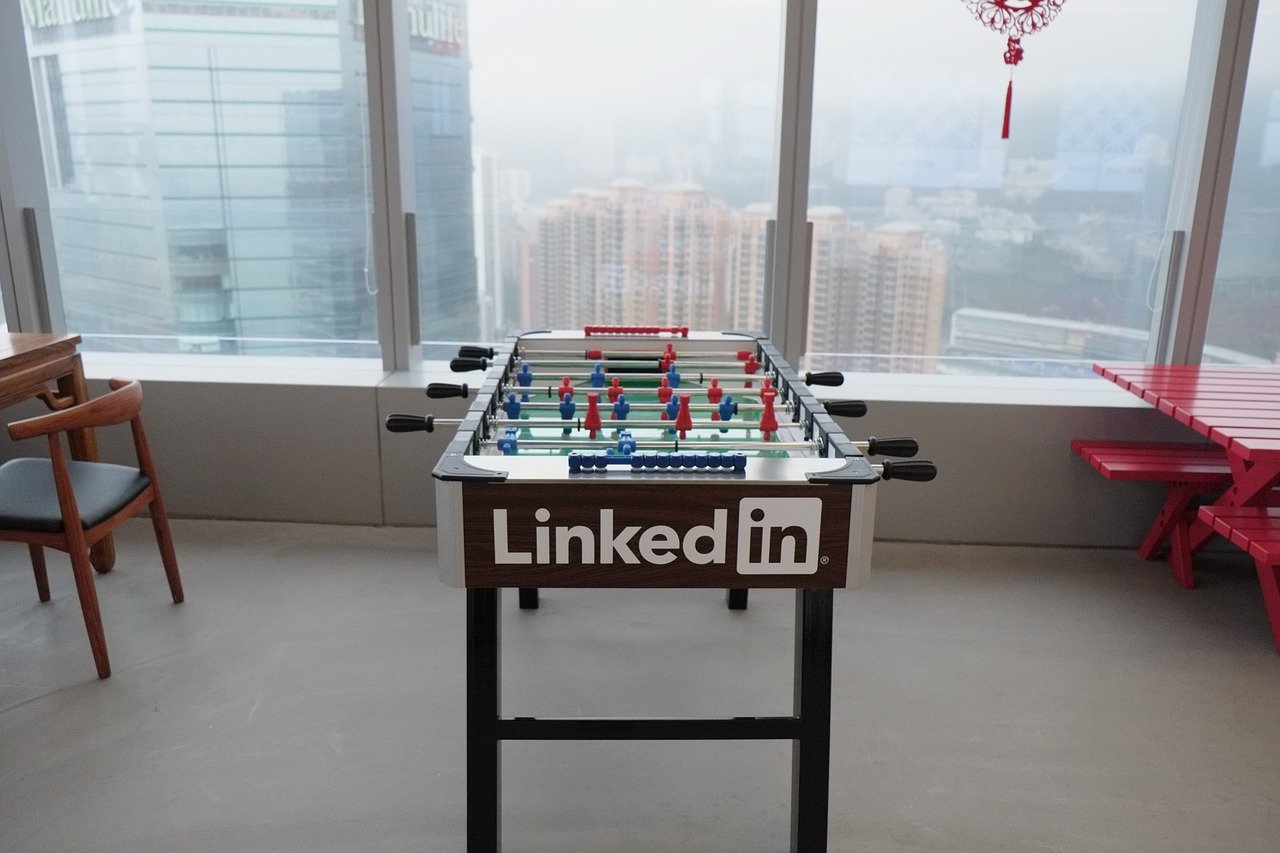 LinkedIn more 'In' than ever when it comes to CEOs
Article by:Ilona Hitel