In the latest of our CommsCo Catch Ups, we chatted with award winning entrepreneur, investor and global executive leader, Paul Excell, COO and Director at ScaleUp Group (SUG).
To say Paul is experienced in the tech world would be a massive understatement. Paul's previous roles have included being an Advisor to the UN Secretary General on sustainability, technology and innovation, a chair/member on several business boards, and Chief Customer Innovation Officer at BT.
He is also a founder of Excelerate Board Advisory and Coaching, NED at Knowledge Gateway and a judge for the UK Enterprise Awards (dubbed the "Oscars for tech entrepreneurs"), amongst other roles.
With an impressive track record of delivering growth and transformation in startups, scaleups and global corporates, coupled with a passion for social mobility, we talked to him about his role at ScaleUp Group, lockdown, the current and future scene for tech scaleups and tips for growth.
Tell us a little about your ScaleUp Group role.
Founded by leading entrepreneur John O'Connell, we're a group of leading tech entrepreneurs with the mission to help the current and new generation of Tech scaleup CEOs/founders.
ScaleUp Group's amazing 29 members are successful entrepreneurs, many significant industry names, (see scaleupgroup.co) who between them:
have made 100's of growth investments,
have over 1000 years in global leadership experience,
have led global companies through previous recessions,
and ultimately, delivered over £4bn in exits.
My role is to deploy that unique entrepreneurial experience and global executive connections to help a new generation of UK Tech scaleups become Global Champions, with unrivalled strategic advice, and help in raising (Series A) growth funding (£2-15m).
So far, ScaleUp Group clients have raised over £30m in growth funding! So, we're already Growing Global Champions with more to come…
How has your life and business changed since lockdown?
"More Zoom, no Train!!" Plus, more time to reflect on what's important, how to improve; plus running and gardening to relax!
On the ScaleUp Group front, as well as progressing growth funding for two clients, we have been holding CEO Forums for our portfolio CEOs to share best practice and support each other. Another fantastic ongoing benefit of being part of the ScaleUp Group family.
We also updated and re-issued our ScaleUp Group Clients Handbook which codifies the 1000+ years experience of the SUG membership into readily consumable and useable form.
Also noting that successful scaleups have great leadership teams (as well as highly supportive investors), I've also taken the opportunity to complete a Barefoot Group & Team Coaching qualification to supplement the Executive Coaching qualification I gained last year. I get a real kick out of helping leaders and their companies and their people grow – which opens up opportunities for all.
Which technologies are seeing most of and where is the most scaleup potential?
Driven by the dramatic switch to remote working and the need to improve health services, we are currently working with two fantastic scaleup companies:
Censornet – which integrates a complete suite of leading Cybersecurity solutions using a unique intelligence for mid-market companies; and
IMMJ Systems – which is literally saving lives, and also valuable clinician time, by allowing digitised paper patient records to be accessed and presented on a device of the clinician's choice – all in under a second.
Whether it's Artificial Intelligence, SaaS, Machine Learning, Cybersecurity, Space Tech, as ever, the tech companies that deliver sustained competitive advantage, brilliantly and consistently, will be the winners. 
What is the ScaleUp Group's vision for the future?
We were challenged to form ScaleUp Group, in part, because of a perception some some that the UK tech companies could not successfully scale up and that unicorns could were only ever borne in the US.
We know there are great UK based founders/companies that, given supportive growth capital and mentoring, are and can be Global Champions. We wanted to help and give back and share the vision that the UK should become the best place to scale up your (technology) company. We would like to grow 4-8 new Global Champions every year whilst continuing to support the growth our existing portfolio of brilliant FinTech, RegTech, Health&SafetyTech, Cybersecurity, HealthTech … companies hence our strap line #GrowingGlobalChampions
We are also #EntrepreneursWithPurpose; committed to social mobility and raising multiple £10ks for good causes, whether that's by walking to the South Pole, planning a transatlantic row, tackling loneliness for older people or organising the Enterprise Awards, "the Oscars for Technology Entrepreneurs" (which we hope will return in 2021!).
3 pieces of advice for scaleup growth?
The 3C's…
Customer – what are you doing to make your existing and "to be" customers successful and give them sustained competitive advantage? Are you creating a new category, sub-category or unique, defensible – growing and generating recurring revenue?
(be) Curious – truly understand what makes your solution different and ask yourself how can you, your team, your solutions, and your operations, improve?
Cash – are you making every £, $, € work really hard for you and do you have enough!?
And, as a free extra C …, get a trusted (scaleup) Coach!
Back to blog

ChatGPT and the need for tech PR to be more human than ever
Article by:Ilona Hitel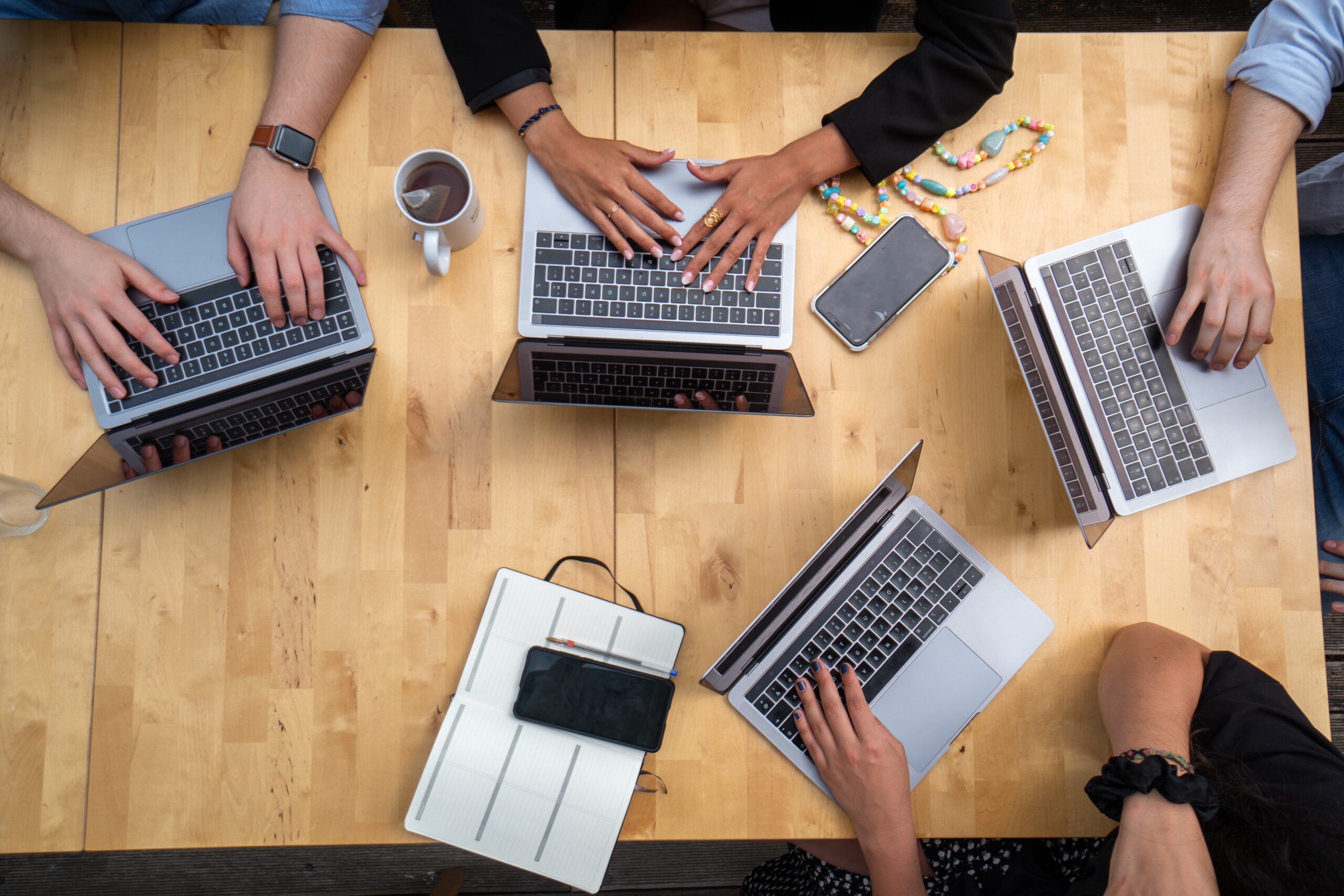 How to choose a tech PR agency
Article by:Ilona Hitel

CareLineLive chooses CommsCo as its retained agency to drive homecare transformation campaign
Article by:Leah Jones