Tapping into employee sentiment with Untapped AI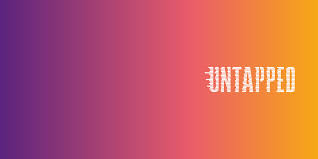 Untapped AI's unique methodology and insights combine transformational human relationships with the disruptive power of AI feedback, all tailored to the individual. The radical model enables grassroot transformational change in the areas where training and traditional coaching fail, and is full of untapped potential.
CommsCo was tasked with establishing Untapped's messaging, brand identity and getting its product, story and image out there.
Untapping potential: plotting a strategy
With so much potential but sparse media share and prominence, it was a case of enacting a bottom-up PR strategy, honing in on the key components and working from this platform. This started with a full website audit, company strapline and boilerplate creation, PR coaching of terms and process and securing initial interview Q&A opportunities that could showcase the company story.
But at the crux of the work was creating the core campaign, eye-catching data and messaging to pitch out to the media. This resulted in analysing and collating anonymised, aggregated data showcasing trends with news stories that offered fresh insight into the sector and conveyed the company's mission. This included an 'end of surveys' campaign and data on 'change fatigue' and 'emotional intelligence' (EQ).
Team results
In just over two months, we achieved 35 pieces of coverage with a combined total reach of over 10.5 million unique monthly visitors. This included:
This was joined by multiple pieces of coverage in publications such as theHRDirector, TechRound, Diversity Q, AiThority, HR News, Startups Magazine and Just Entrepreneurs.
CommsCo is a rarity. Before starting our work together, I heard many PR horror stories of high fees and minimal returns from colleagues in the industry. Therefore, working with CommsCo was an eye-opening experience, realising how 'lucky' we got. Acting as an extension of our team, they spent countless hours uncovering, honing and pitching the fantastic stories coming off our platform and surprising us consistently with their ability to concisely sum up the things we'd spent years trying to say. They have made us bolder, braver, and far more confident in sharing our story. We can't recommend them enough.
Jake O'Gorman – Commercial Director at Untapped AI