There are some B2B tech topics and themes that stand the test of time. After many years of industry discussion, they're still relevant in today's technology landscape. Then there are the others. A tired collection of buzzwords that have been done to death, and will not under any circumstances be regarded as "news" to any editor. Here are a few that spring to mind:
Digital transformation: Ultimately, digital transformation is meaningless unless you describe why it's important and how it will help the end user. To be of interest to anyone in 2018, it must be defined and given context from a business perspective. Organisations and PR writers alike need to examine the fresh angle of their specific digital transformation initiative; what is it about this project that has never been done before? Therein lies the hook. Ultimately, digital transformation is meaningless unless you describe why it's important and how it will help the end user.

Big data: Hoarding the inevitable volume of data produced by devices and increased online activity is no longer news. The news is in Advanced Analytics, how companies get to the useful data, and what automated techniques they are applying to extract insight.
"Legacy" software: Any on-premise software that is more than three years old is legacy software. Banks in particular have invested tens of millions in software that they just can't get rid of because it's too entrenched, and does for the most part still work! Most service and cloud based software today acts as a band-aid for these big legacy systems. Good PR writing in 2018 needs to go beyond relying on stock legacy software argument.
Siloes: Possibly the longest standing tech marketing argument used to identify gaps in legacy software. Only secondary to 'the business and IT people don't talk to each other' or 'this software breaks down siloes, enabling complete transparency across business and IT'. If you find yourself writing about siloes, ask yourself: what is the more compelling point we've got to make here?
Disruptive technologies: Another liberally misused term. A technology is only disruptive if it displaces an existing technology. For example, the PC replacing the typewriter. If the technology you're writing about is actually disruptive, great! But take a moment to consider whether you're writing about something truly disruptive, or something that just does its job very well. And if it truly is, use the "disruptive" buzzword when describing exactly how it is disruptive.
Agile everything: "Agileâ" is a software development methodology and it's been around for some time. It's a way of working that encourages development teams to be flexible and to adapt to change and new business requirements as they arise. But in order to be truly agile, the end product should be flexible, fast and produced in line with market expectation and interest. If what you're writing about doesn't tick these boxes, you're wasting your (and the journalist's) time.
My top tip? If you're presented with a topic that's been covered a million times but that is still your client's raison dâ'etre, then it's time to really flex your PR muscles. Take a step back and look at how to give a tired subject a shot in the arm. A fresh angle, aligned with the client's critical business agenda, on any topic can make you stand out, ensuring success all round in 2018.
Back to blog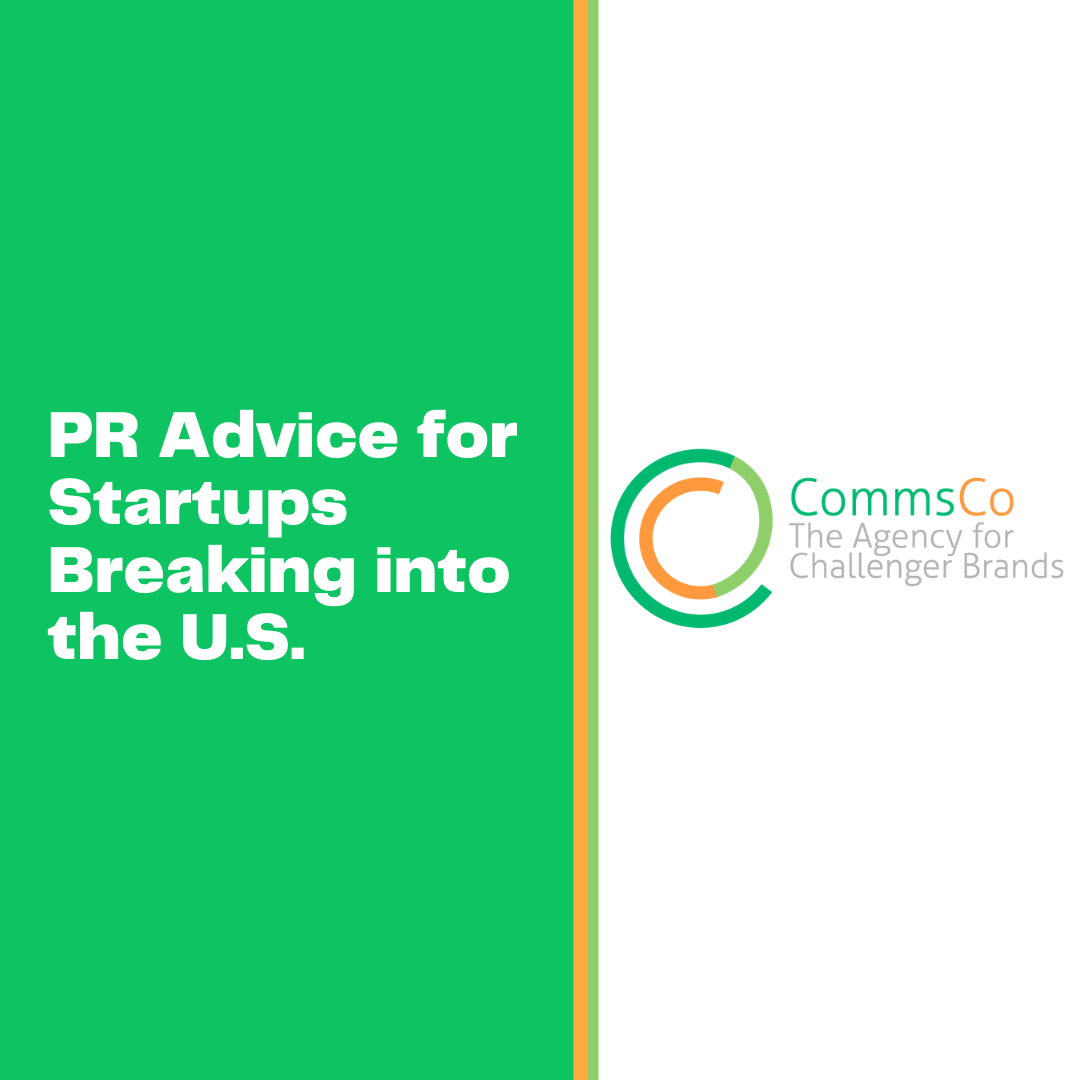 PR Advice for Startups Breaking into the U.S.
Article by:Morgan McLintic

Small business with "no time" for social?
Article by:Ilona Hitel

How can PRs build a trustworthy relationship with today's journalists?
Article by:Ryan Seller