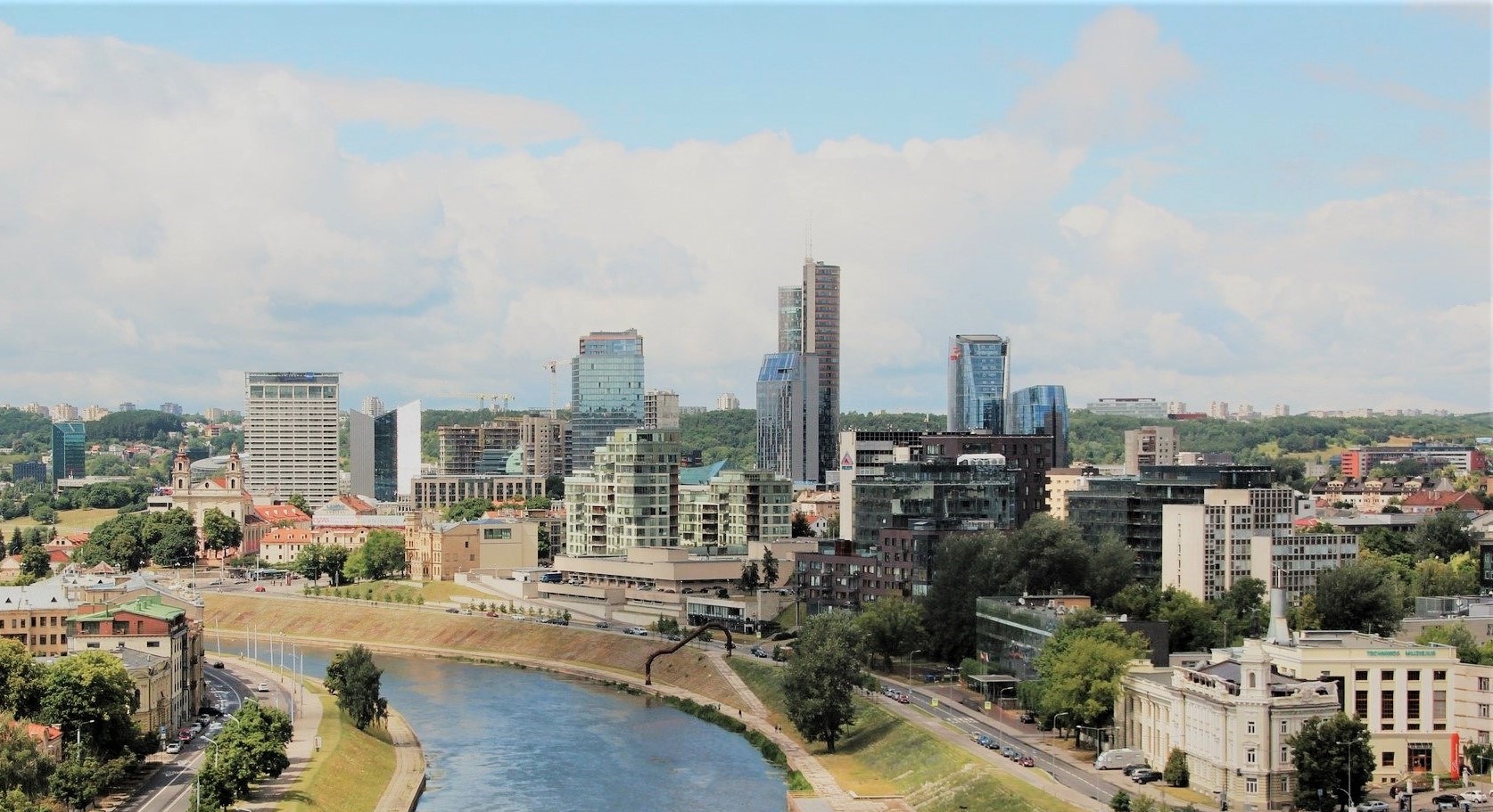 Late last year, The ScaleUp Institute announced the appointment of successful scaleup entrepreneur Adam Hale as its new chairman. Hale is also advisor to the ScaleUp Group, Chairman of DevOpsGroup, non-executive director of Unit4 and board advisor to e-days. 
CommsCo had a fabulous three years of working with Adam at Fairsail, where he grew the multi-award-winning HR SaaS business from £1m to £10m revenue before sale to Sage for £115 million.
We talked to him about his new role at ScaleUp institute and about the scale up scene in general.
Tell us about your new role at ScaleUp institute and what great things you have planned for 2020?
I've known the Scale Up Institute and Sherry Coutu, founding chairman, for a long time, and while I was at Fairsail I was an ambassador for them. I've always been passionate about the objectives of the institute and its founding principles. For me the institute defined scale ups and also established a scale up community in the UK, so I was thrilled when they asked me to be chair working with the CEO Irene and the team.
One of the things scale ups have been consistently asking for is a peer-to-peer network – operating as a scale up it can be a lonely world, with few reference points. So, my key objective for 2020 is to help to establish a regional peer-to-peer network in the UK that connects scale up leaders regionally and by function. I think of this as a "a community of success".
Where are the most exciting tech scale ups coming from? Are there any particular sectors you're excited about?
The short answer is just about everywhere. If you look at the Local Enterprise Partnerships (LEPs) there is now a scale up in every area. Of course, the highest number is in London, but we are seeing a real spread and increase in businesses springing up around the country, for example the incredibly successful SHE Software in Falkirk and e-days in Nottingham. The challenge is to make sure these companies understand what help is available to them and where to source it. The institute has a regional map for programmes, as well as information on how to source capital. There is a wall of money available, we just need to make all of this more visible and ensure companies know how to access it.
In terms of the hottest sectors, People technology is big, as is fintech.  Healthcare and personalised medicine are going through very large growth, and of course, how we use data. So many sectors have still to be digitised, the opportunity is huge, and AI has only really just scratched the surface.
What do you think Brexit will mean for scale ups and entrepreneurs?
Hopefully nothing negative. There are two areas that I am monitoring when it comes to Brexit. The hiring of skills, and secondly data protection/GDPR.
With the skills crisis affecting the UK and most other countries for the foreseeable future, Scale ups must have the ability to hire non-UK nationals. This is especially important given the low number of IT qualified school leavers & graduates in the UK, businesses simply cannot be restricted in hiring of talent.
When it comes to GDPR, it is critical to be able to transfer data to and from the EU from the UK, so the continuation of GDPR regulation must form a part of the negotiations. Cloud is used by everyone, so keeping consistent data regulations will be a must when it comes to businesses operating seamlessly post-Brexit.
What can the UK do to support scale ups?
The UK government should be applauded for investment and support it is providing to many bodies, for example British Business Bank, Innovate UK & Tech Nation who all help entrepreneurs and scale ups. . Long may it continue and be expanded upon.
However, there needs to be a step change in technology education. For example, in Wales, only 42 of the 19,000 A level papers taken by young women in 2019  were in Computing, with one A* produced. This shows the order of magnitude of the problem in developing IT talent in our country. Colleges and schools need to partner with industry to create a step change in education.  I'm the Chairman of Cardiff based ScaleUp DevOpsGroup and I see the huge vibrancy & opportunity there, there are opportunities for 100x that number of young people.
Secondly, we need an expansion of the EMI share options scheme to allow more staff to become involved and benefit from scale up success. At Fairsail we ensured everyone received share options, but if we had grown any more before being acquired, we would have been unable to grant any further options. We need to expand the limits of this scheme.
You've grown Fairsail from start up to Sage acquisition. What are the key things you would tell a tech company looking to grow?
Firstly, have a purpose, and make sure everyone knows what it is. Communicate it internally and externally. Be able to answer the question "What are you for?"
Secondly, focus, do one thing really well, don't try to do many things less well. Pick your markets, products and partners, and do everything well enough to become a market leader
Three, ensure customer success. Your customers are the reason you are in business, look after them. Make them heroes and tell their success stories.
Four, innovation, your technology needs to support your vision and vice versa. Be a leader.
Last but not least, the team. Great companies are made up of great people.
If you're interested in these, the first-hand account of Fairsail's scale up is set out in 'Lobster Tales' on my LinkedIn.
And finally, what makes for a good marketing and PR strategy?
Having a good marketing and PR strategy is critical to enabling the clarity of your focus and your purpose. Your team must be able to articulate the mission, and your story. If your PR team is good, you'll become famous for the story you create together.
Back to blog

Scaling Up in the Attention Economy: Unbabel's Matthew Carrozo on PR, Lisbon Life and Office Dogs
Article by:Ryan Seller

The 3 biggest benefits of a PR internship
Article by:Ryan Seller
The Great PR Voyage into the Unknown
Article by:Alex Maxwell