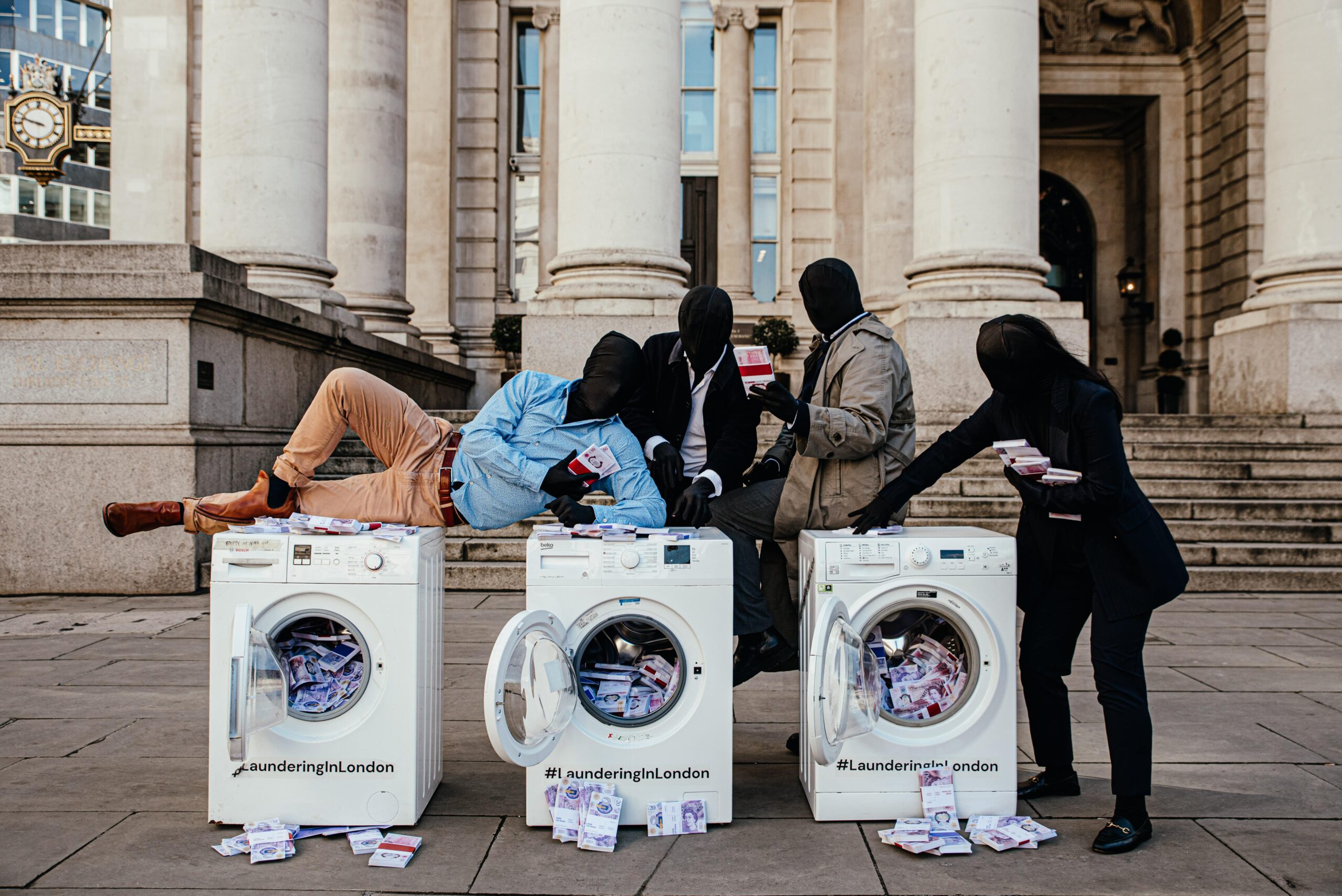 At CommsCo, we know the power of PR stunts to get people talking. But more importantly, to keep them talking. Media stunts can generate a lot of buzz and attention for your company that is unmatched through other traditional methods of gaining publicity.
Want to see an example? Check out how we high-jacked the Bank of England with three washing machines that were filled with fake cash to raise awareness around money laundering.
Our stunt services include:
Creative workshop
While we take the lead in bringing the ideas to you, we enjoy collaborating closely with our clients throughout the ideation process to find an memorable stunt that aligns with your goals.
Stunt planning
Once the idea is agreed, we handle all the logistics and planning. From finding the perfect location to buying props, we'll take the process right off your hands.
Stunt execution
We handle the execution, so you can sit back, relax and watch the magic happen.
Photography
We have the best partners to make the visual element every bit as good as the story.
Media pitching
Raising awareness and getting press coverage is part of the end goal. We invite journalists and handle all press engagement.
If you're looking to provide that 'wow' factor, while bringing your brand to life, carrying out a PR stunt is the right direction for you.
Contact us today to learn more and discuss your project.