In days past, companies were winning if they managed to sort out storage solutions that could stand up to big data and somehow manage to extract useful data for analysis. As time marched on, many of the large global big data firms were able to demonstrate the benefits of big data analysis, usually via large global customers, a handful of whom consented to basic press releases extolling the technical veracity of big data in action.
But big data analysis is no longer just about large multinational solution providers or their large multinational customers. Big data 'scale ups' are on the rise and they are working with small, medium and large enterprise in a way that is different, putting the spotlight on methodology and operationalising big data in a way that works, day to day.
As with any scale up, these smaller – but growing – big data companies are fighting to win market share. We've learned through experience that PR can be a highly effective tool in standing out amongst the giants, enabling scale ups to expand into new regions and win cutting edge big data projects that make enviable customer case studies.
Here are a three ways big data scale ups can win with PR:
Data Scientists Deserve Love
We get it: day to day, data scientists are pretty busy with building prototype models and giving it all they have in order to move these models from experimentation stage through to production stage in order to actually generate business value. We also understand data scientists spend a lot of time fighting fires to keep these models working and to scale operations so that they can move past the single model deployment.
But if there's one thing we've learned it's this: journalists love talking to a data scientist, especially one that knows how to talk to the media and articulate why their role is key to driving the evolution of analytics.

Do you have a data scientist that would make a great media hero? If so, it's time to put PR on their agenda and actively pitch interviews to journalists – you may just find a good publication wanting a regular column.
Beyond that, there are specific 'data scientist' awards, and endless opportunities for profile building. The scale ups doing it right are reaping the profile rewards, and the data scientists seem to be enjoying it too.
Move Past Technology to Celebrate Business Value
As we mentioned earlier, large corporates have typically enjoyed PR profile garnered through a focus on technology and infrastructure, but let's be honest, this wasn't game changing media relations. We still see a lot of communications that take a deep dive into data lakes only to get caught in the weeds.
We do understand – when it comes to applying advanced analytics, a lot of the decision makers are technology-focused. But the ultimate goal in analysing big data is to produce insight that will inform products and solutions in a timely way. So don't forget to speak to the business people.
Instead of headlines about the strength of technical solutions, consider the demonstrable business benefits these big data and analytics solutions are producing. It's great to talk about what AI-driven models are capable of technically, but it's even better to report on the actual cost-savings or revenue-generation they have brought about. The big data scale ups punching above their PR weight generate headlines that shout out big data business value, and they are seeing results.
Get Vertical
It's all too easy to get into a pattern of pitching big data thought leadership to tech based publications only, and while that certainly has its merits, scale ups also need to show how their methodologies and solutions can work across the board, particularly across verticals.
Many verticals, including financial services, manufacturing, retail, telco and utilities have a strong community of publications with great circulation figures. So sit down with your data scientists and consultants to map out your media heroes according to vertical, and while you're at it, why not take some time to do some brainstorming around topical vertical content? Industry specific publications usually welcome well informed, experience-based articles, and this type of PR can be a real game changer when it comes to signing new customers in your vertical areas of expertise.
What really strikes us is the number of big data scale ups who are still hiding in the shadows of the giants, not knowing how to step forward and take their place in the PR spotlight. It's time to start celebrating big data scale up innovation, and if you're a scale up that's not yet tested the PR waters, drop us a line, we'd love to chat.
Back to blog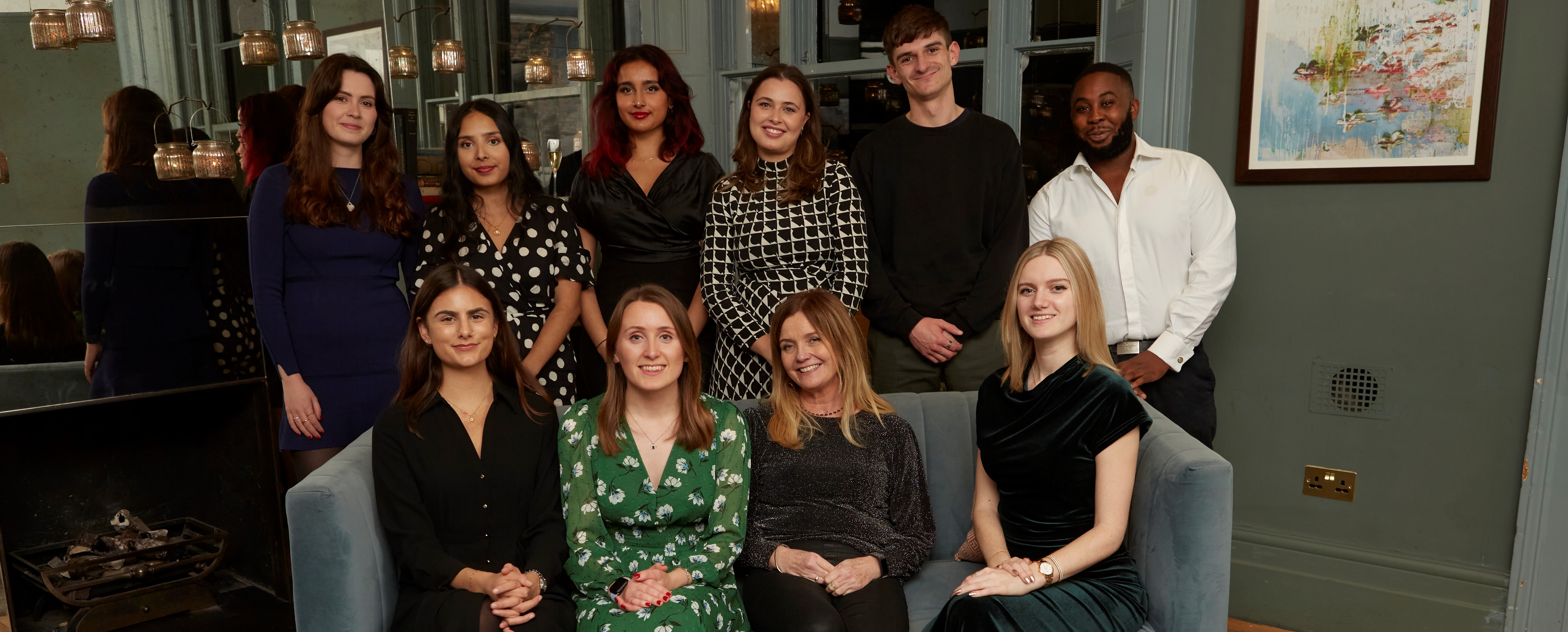 The journey of a 10 year old tech PR agency
Article by:Ilona Hitel

The 3 biggest benefits of a PR internship
Article by:Ryan Seller

How to keep your New Year's PR resolutions
Article by:Ryan Seller